Mental Health Awareness Month
Resources collected by the Oregon Coast Community College Equity and Inclusion Committee
---
---
Coping Skills Drop-in
Mon May 10, 2021
thru
Thu May 13, 2021
12:00 PM - 2:00 PM
A coping skills group to learn new ways to deal with academic stress in a healthy way. Resources, tips and tricks will be given throughout the virtual group.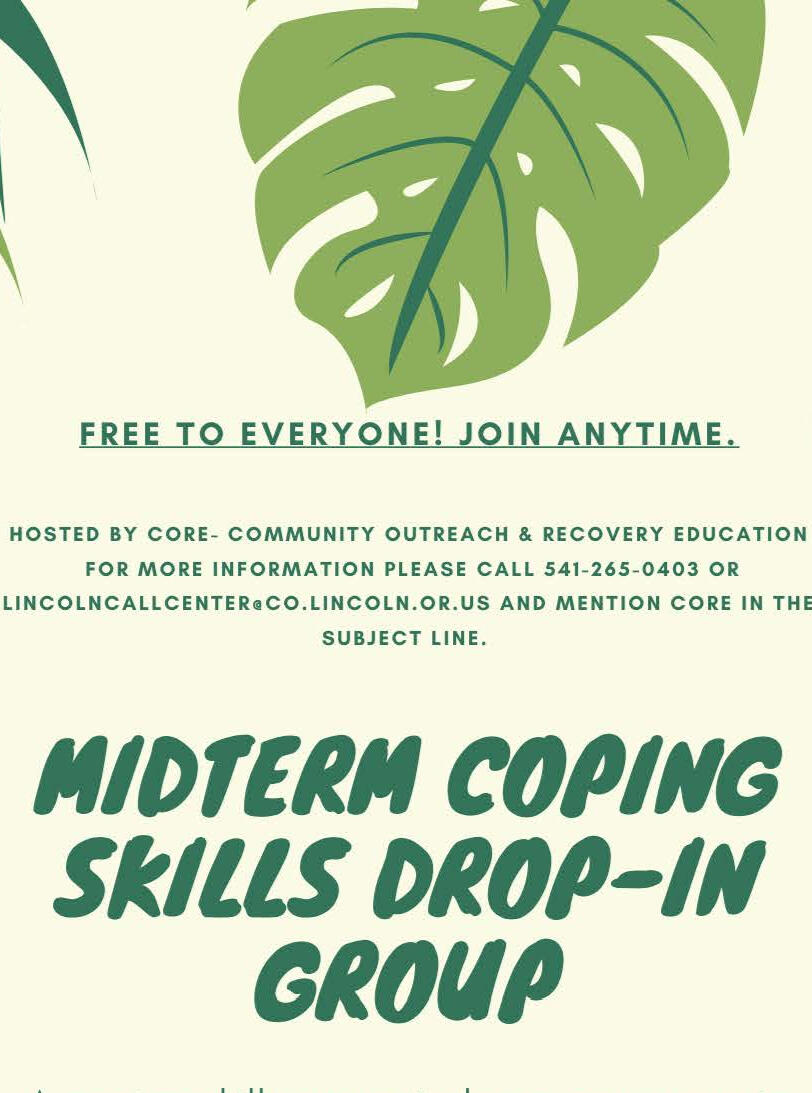 ---
---
Yoga: A Practice for Mental Health
Mon May 17, 2021
12 - 1 PM
Taught by OCCC Yoga Professor Anne-Laure Peaucelle
We're living through stressful times and more than ever we need to make time to look after ourselves. When we're struggling with our mental health it can affect both our bodies and our minds, which is why yoga can be so powerful.
Yoga is a practice that brings together body and mind, helps cultivate self-awareness and offers simple ways to find more ease and calm.During this 30 minute yoga session, I'll share with you gentle movement, breathing exercises and meditation techniques, all so that you can relieve stress and feel more relaxed.The practice will be done seated or standing, with a guided relaxation at the end during which you can lay down on your back. No prior yoga experience necessary.
Simply wear comfortable clothing that allows for movement and have a blanket you can lay on.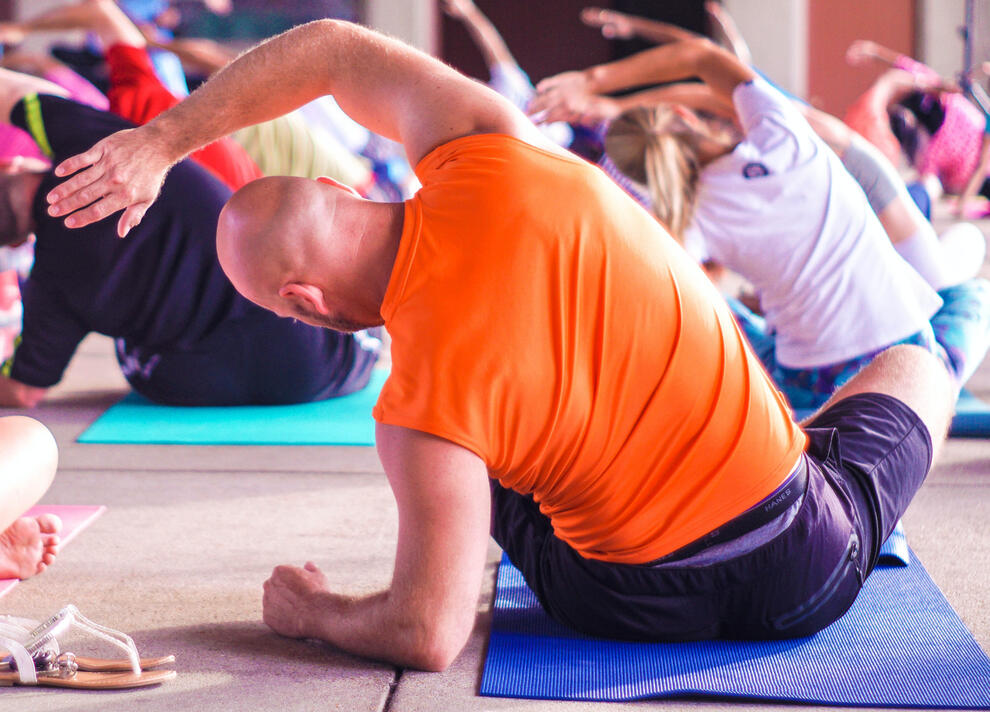 ---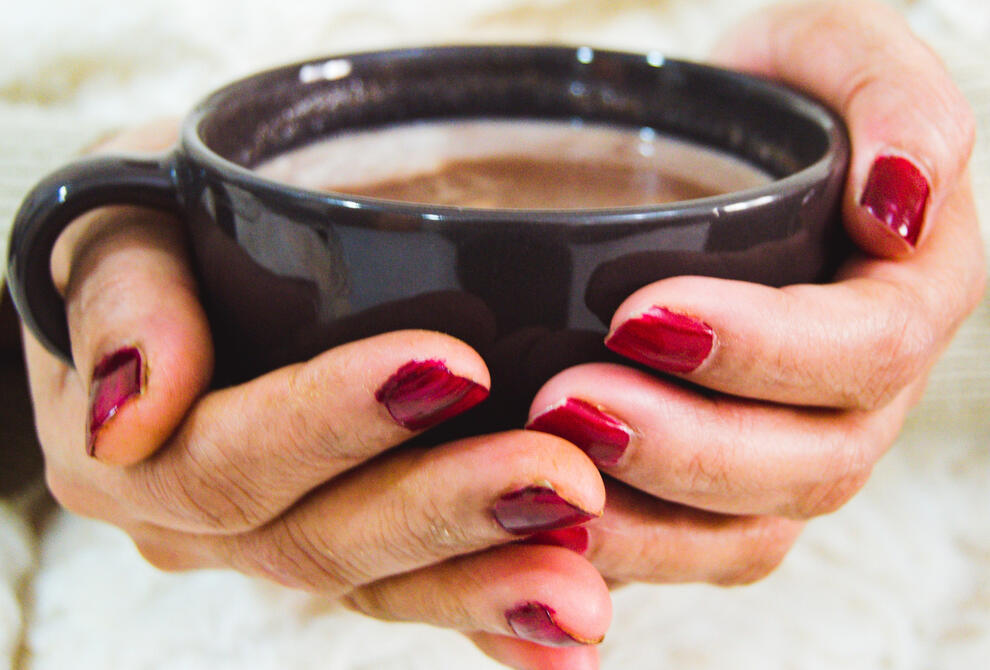 Virtual Coffee Break
Thu May 20, 2021
12 - 1 PM
An intentional allocation of time towards low-commitment activities. Disconnect from your email/phone and let's chat.
---
Jackbox Party Pack 3!
Tue June 1, 2021
Noon
Join the OCCC community for a game or two in Jackbox Party Pack 3! The threequel to the party game phenomenon features the deadly quiz show Trivia Murder Party, the say-anything sequel Quiplash 2, the surprising survey game Guesspionage, the t-shirt slugfest Tee K.O., and the sneaky trickster game Fakin' It. Participants can join the fun from their phone, tablet, or computer, and we'll be zooming it all live!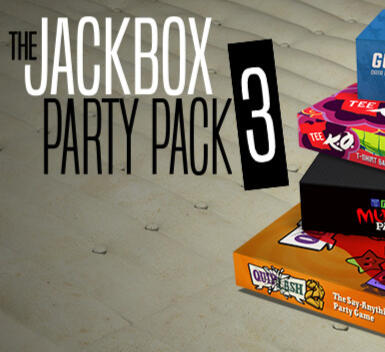 Notice: Please accept our most sincere apologies to those of you who tried to play Jackbox! on May 25th and could not due to an incorrect link on this site. Please direct questions/complaints to [email protected]
Resources
CORE – Short Term Mental Health Support in Lincoln County
Call 541-265-0403 and leave us a voicemail message. We will return
your call within 1 business day.
Email [email protected] and mention "CORE" in the
subject line.
Visit us on Mondays, Wednesday, Friday from 12-3pm at the Salmon River Grange! 5371 OR-18, Otis, OR, 97368
---
Lincoln County Crisis Line: 1-866-266-0288 (24/7)
---
My Sister's Place – HopeLine 541-994-5959 (Domestic Violence and Sexual Assalt Survivors)
---
TrevorLifeline: 1-866-488-7386 (LGBTQIA2S+)
---
NAMI Oregon Helpline at 503-230-8009 or 800-343-6264. (National Alliance on Mental Illness)
---
ALCOHOL & DRUG HELPLINE
Call 800-923-4357
Text RecoveryNow to 839863
For individuals and family members seeking crisis intervention, treatment referral, and chemical-dependency information.
https://www.linesforlife.org/alcohol-and-drug-helpline/
---
National Suicide Prevention Lifeline: 1-800-273-8255